Powerflushing Service in Suffolk and Essex
If your central heating system is sluggish or not heating up as it should, a powerflush could be the solution.
CJ Plumbing & Heating offer a powerflushing service throughout Suffolk and Essex. We use our own expert central heating engineers who can guide you through the entire process – and our prices are very competitive too.
Check our prices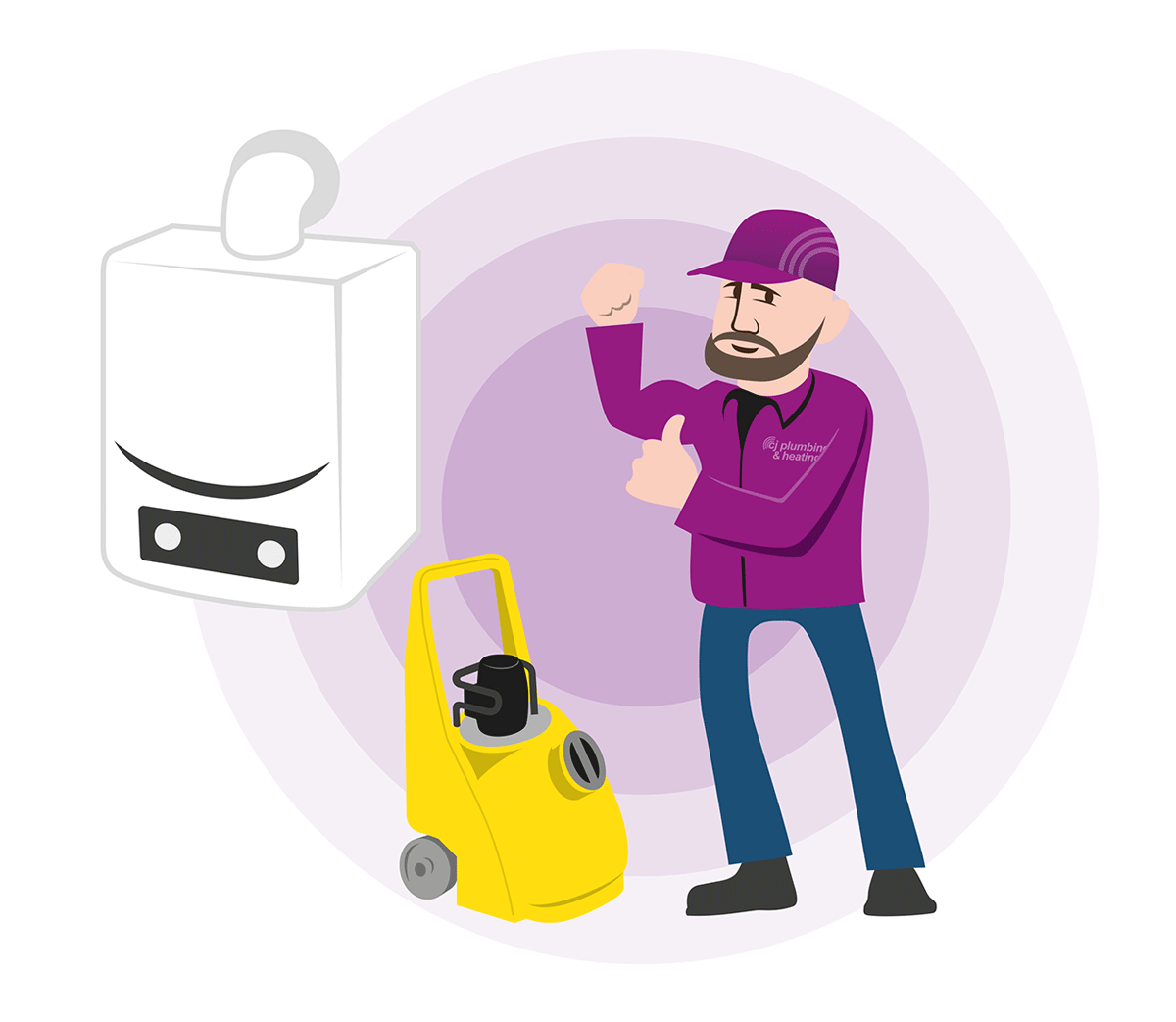 What is a powerflush?
A powerflush is a process designed to remove sludgy build-up from your boiler, pipes and radiators in your central heating system.
Water is sent through your central-heating system at high velocity by a power flushing unit to dislodge any build-up of sludge, rust and other debris that may be present.
Powerflushing helps to improve the efficiency and lifespan of the boiler and central heating system, helping to prevent breakdowns (87% of boiler breakdowns are due to dirty water in the heating systems).
All powerflushes are carried out by our own central heating engineers.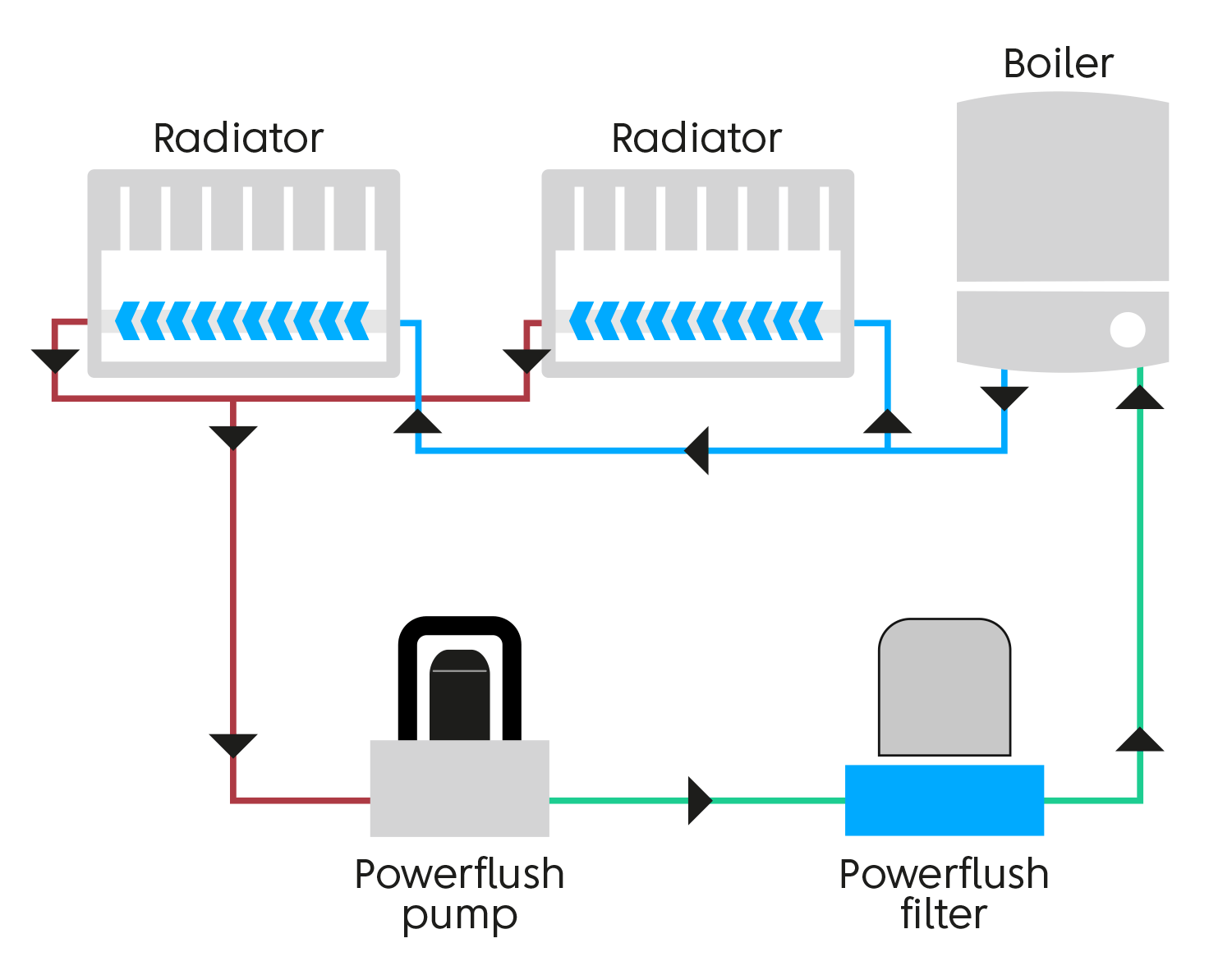 When is a powerflush needed?
One or more of the following symptoms could indicate that your central heating system would benefit from a powerflush:
Cold radiators and radiators with substantial cold spots
Black, sludgy water in the heating system (often indicated during radiator removal or a failed heating pump/valve replacement)
Poor circulation within a system that used to perform well
A magnet attaches to copper pipe work (signs of iron sludge within the pipes)
An overflowing attic header tank (we would also advise checking the pump speed in this instance)
We also recommend a powerflush if installing a new boiler that will be integrated into the existing central heating system with old-style radiators.
Our boiler engineer carries out visual and chemical checks to determine the PH balance and levels of corrosive elements in the system. These results will establish if a full powerflush is necessary. In some cases all that's needed is a 'dynamic flush', using clean mains pressure water.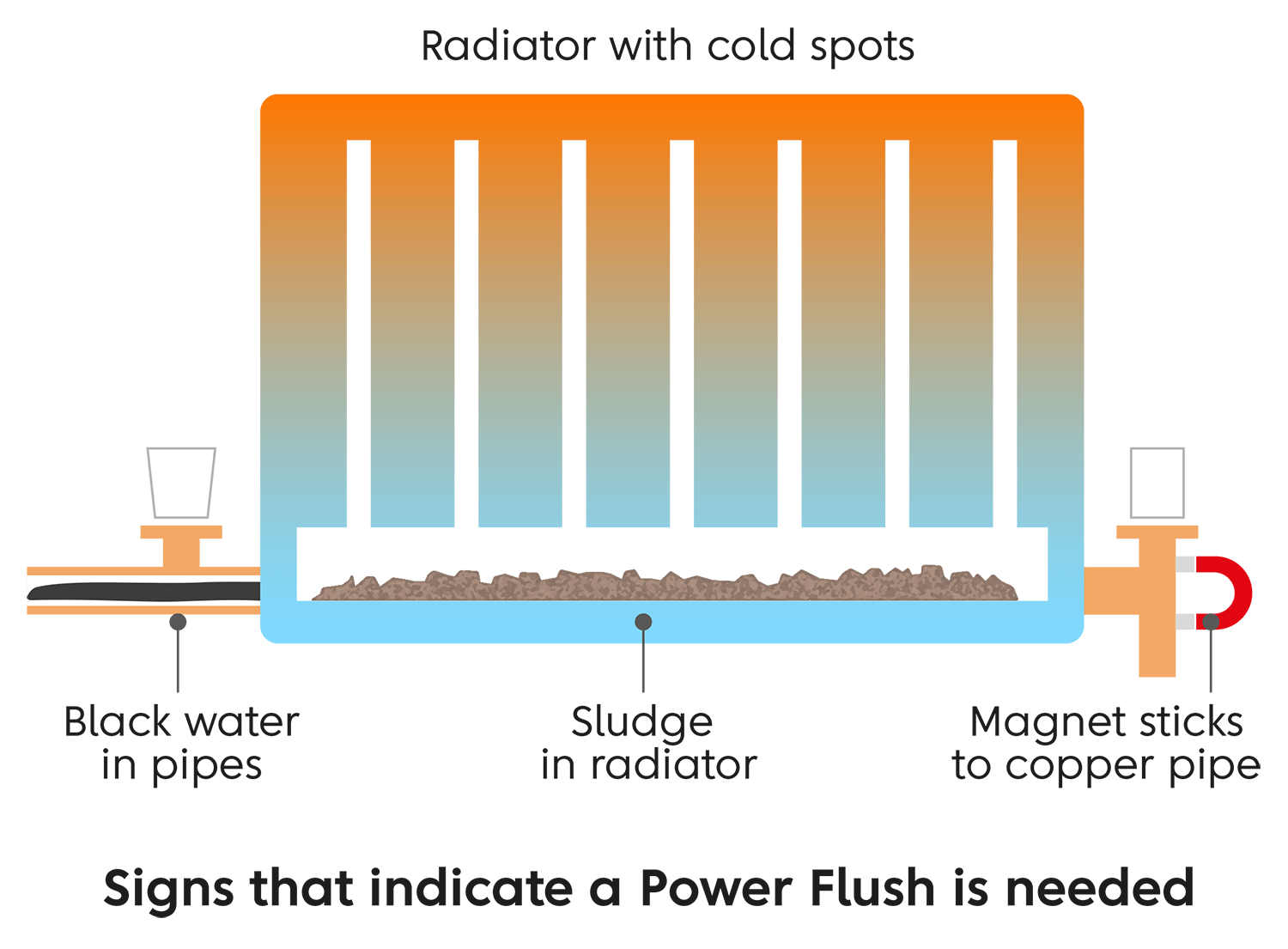 How long does a powerflush take?
The powerflushing process consists of several stages that will generally take up a whole day from start to finish.
After the initial setup it can take up to a day to flush the entire system, depending on the number of radiators. A chemical neutraliser is then added and checks are made. Finally, we'll add an inhibitor to help prevent corrosion & sludge reappearing.
At the end of the powerflush we make sure everything is cleaned up and your home is left as we found it. So if you're based in Suffolk and Essex, contact one of our friendly team to find more about our powerflushing service.
Please contact us for powerflush pricing
| | |
| --- | --- |
| Up to 10 radiators | Band A |
| 11–16 radiators | Band B |
| 17+ radiators | Band C |
Magnetic filter installation
If you are planning to install a new boiler or upgrade your central heating system, a magnetic filter is a relatively new & inexpensive defence against sludge buildup.
Magnetic filters are easy to install and if installed alongside a new boiler can even extend the boiler warranty.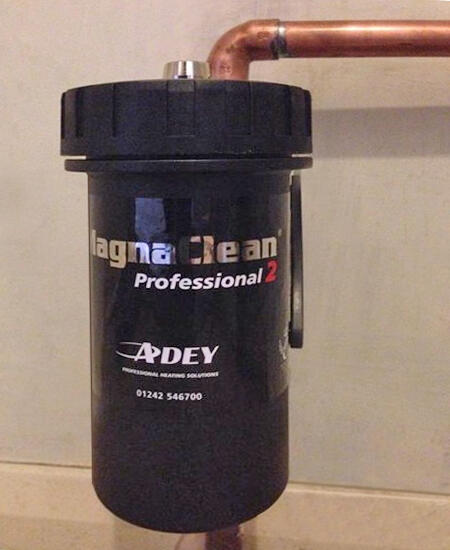 ---
---
We are rated excellent